A Trip to Topslip
Report and Photographs By Varun. T
Dr.Alaganandham, Professor Chandrasekhar , Gnanaskandan, Carthic and myself had a wonderful trip to Topslip during 25-26th July. Topslip is located on the Anamalai Mountain Range at an altitude of 800 feet above sealevel and lies in the Indira Gandhi National Park. It is an exciting place to experience wildlife and enjoy birdwatching. In the beginning, we had apprehension regarding the weather since all 5 of us were interested in photography too and whether it will be favourable at this heart of the South-West monsoon season. We went upto Coimbatore in train and from there we hired a Qualis for the rest of the journey.
On the way to Topslip from Sethumadai checkpost, which is the entry point to Topslip, we spotted a herd of Gaurs which had strength of about 8-10. One particular bull stood on the centre of the road, stared at us for a few seconds and then ran away and joined back its herd. It was a perfect frame any wildlife photographer would like to expose his camera to - a male Gaur with its full might standing on the centre of a lonely road, blanketed by mist and flanked by greenery. It was awesome. But nobody got a good shot of it as its presence came on a very short notice and it gave scarce time for the photographers to get their gears ready ( especially Carthic, whose equipments are as complicated as String Theory). However the minds were correctly exposed to that surreal moment and the output as memory was fantastic.
We reached Topslip at about 7 am and were immediately ready for the ultimate trek to Karianshola. The weather was cloudy and the wind chilling. After having breakfast at the Forest Canteen (Srilankan Frogmouths can be found more easily than finding food here), we all set out to the forest. Wild boars, Nilgiri Langurs and Spotted deers could be easily sighted near the Interpretation Centre. Our guide was one Mr.Baby who has a fair knowledge of birds. While crossing the edges we sighted few bird species like the Malabar Parakeet, Common Flameback,Heart spotted woodpecker, Black rumped flameback, Jungle Babblers , Dark fronted babblers,Hill mynas, emerald dove and White bellied treepies. Walking a few metres led to a Common Vine Snake (Ahaetulla nasuta) which was standing still on the trek path. It kept swaying its raised head from side to side at a very slow pace. It gave plenty of time for all of us to click photographs. Then we trekked through the evergreen forests of Karian shola and the bird activity was sporadic. We found gigantic orb webs of Giant Wood spiders on the way. After the trek, we returned back to topslip and put up ourselves on small rooms where we were supposed to stay. After
having lunch, Skandan , Carthic and myself decided to trek through another route while doctor and prof decided to take part in a safari conducted by the Forest department. We set out on our ways and saw a few common forest bird species. After walking a few kilometres , we came across the rarest sighting of the trip - the Wynad Laughing Thrush. But it just flew swiftly across the path and vanished into the bushes so that we could get only glimpses of it.
Professor's aquaintance with the ccf earned us a ' special ' trip through the National park. We were allowed to travel in our vehicle to the elephant camp where we spent about an hour. To Complement the lack of any wild elephant sighting hitherto during the trip, all of us clicked innumerable snaps of the camp elephants. One particular elephant which wasn't tame enough chased us and gave the fright of life especially to me who haven't recovered completely from the trauma of being chased by a rogue elephant in Kerala, years ago. However the mahouts took control of it in no time. And then there were those playful baby elephants. It was indeed really sad to watch the giant creatures getting beaten up .
After returning from the trip, we had a recess and when the night fell, we had another jeep safari of our own upto Parambikulam check post which is something like 4 km from Topslip. We saw a big herd of Gaurs on the roadside and was just a few feet from the jeep- one of the ultimate wildlife thrills.
The next day we went for a safari in Parambikulam Wildlife sanctuary. All the tourism activities there were highly organized and client-friendly. It was a rewarding safari with many good sightings notably the awesome display of peacocks on the roadside, nesting of the Dusky Crag Martin, wild elephants on the bank of the reservoir (finally!), majestic perch of Grey headed fishing eagle etc.
After the safari was over, the wildlife journey came to an end and after sight seeing at near by places like Aliyar dam and Monkey falls, we headed back to Chennai. In total , the experience was rejuvenating and wonderful.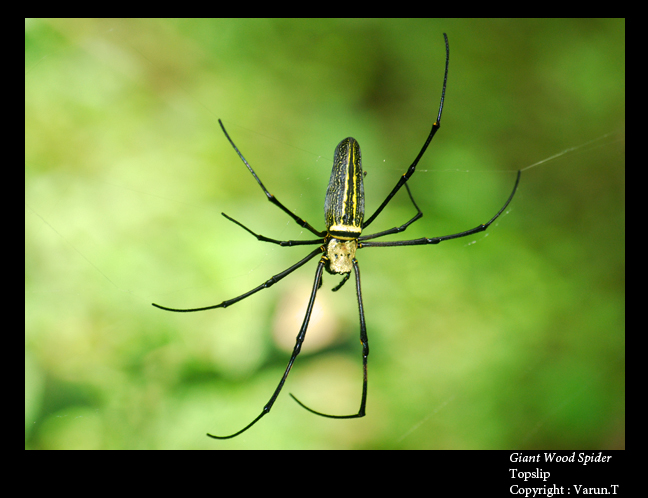 Copyright © 2017. Madras Naturalists' Society (Regd). All rights reserved.